Expert Care for a Healthy, Balanced Life
At Archetype, we believe in the importance of a healthy spine for overall well-being and the mind-body connection. Our Chiropractic program addresses spinal issues that can cause pain, discomfort, and various health problems.
Our experienced chiropractors use gentle, non-invasive techniques for realignment and restoration. Chiropractic care is vital for lifetime care, encompassing both critical and maintenance states. Combined with other Archetype services, such as clean eating, strength training, and good posture practices, chiropractic care contributes to a healthy, pain-free life.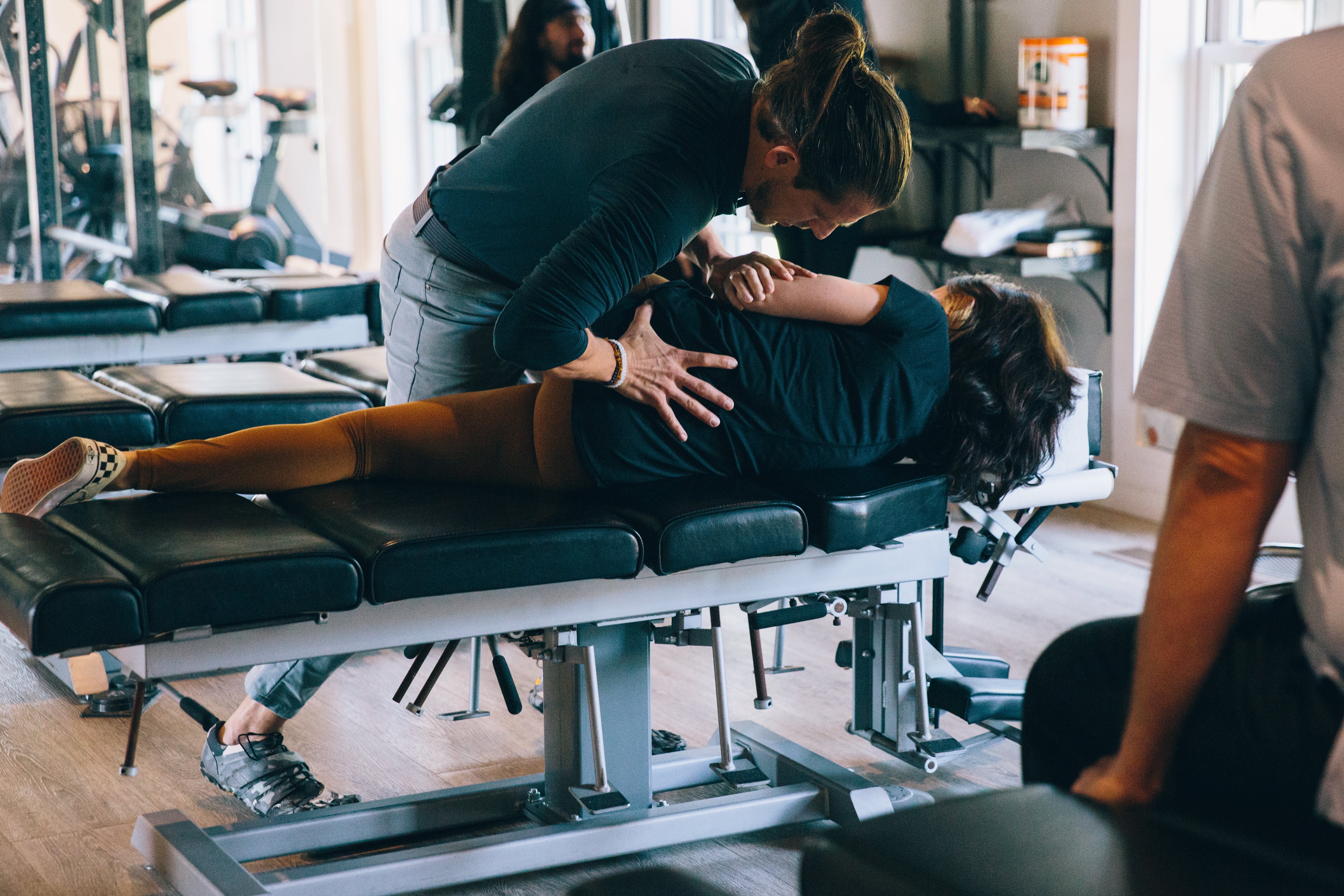 Holistic Approach to Wellness
At Archetype, we take a truly customer-centric approach to health, prioritizing our patients' needs, and working towards exceeding their expectations with high-quality services and personalized care. We believe in a holistic approach to wellness, integrating movement, nutrition, and mindfulness practices to support overall well-being.

We consider all aspects of a person's body when addressing health issues and work adjunct to conventional medicine by providing alternative treatments such as nutrition, exercise, meditation, and other mindfulness practices to empower individuals to take charge of their own health.
I can't recommend Archetype enough.  Results say it all---20+ years of back and neck pain resolved.  Dr. John and his team addressed my issues with multiple treatment modalities and taught me how to maintain the good progress we made.  If you are hurting, go see them!

I had chronic pain in my upper back for years.  Several doctors, therapists, & chiropractors without any relief until Archetype and Dr. John.  I'm grateful for their services and believe in what they do.

I cannot not love Archetype more!  I have been a patient for nearly 6 years and I am still so happy with my treatment and experiences.The whole staff is exemplary.  Dr. John takes time to listen and does what is best for me and my body.If you need a chiropractor (and so much more), you should contact John and the team at Archetype.

You might find answers to your questions below
What is chiropractic care?
Chiropractic care is a non-invasive, hands-on approach to health care that focuses on the musculoskeletal system, particularly the spine. Chiropractors use adjustments and other techniques to help alleviate pain, improve mobility, and restore function.
What types of conditions can chiropractic care help with?
Chiropractic care has been known to help with a wide range of musculoskeletal and nervous system conditions, from back pain and neck pain to headaches and sciatica. In fact, many people find relief from conditions such as TMJ, migraines, and other biomechanical symptoms through regular chiropractic care. Our team of licensed and experienced chiropractors can also adjust the extremities, ribs, and other areas of the body as needed to promote overall healing and recovery. It's important to note that chiropractic care isn't just about caring for symptoms, but also about promoting the optimal functioning of the body. That's why we recommend regular chiropractic care for patients of all ages, from infants to the elderly. With regular adjustments, your body can function at its best, even when you're not experiencing symptoms.
Is chiropractic care safe?
We take our patients' safety very seriously, which is why we are proud to say that we have the lowest malpractice insurance in the industry. With our team of licensed and highly trained chiropractors, you can be assured that you are in safe and capable hands during your chiropractic care.
What happens during a chiropractic appointment?
During a chiropractic appointment, the chiropractor will typically start by asking you about your symptoms and medical history. They will then perform a physical exam, which may include assessing your posture, range of motion, and muscle strength. From there, they will develop a personalized care plan, which may include adjustments, manual therapies, or other techniques.
How long does it take to see results from chiropractic care?
The timeline for seeing results from chiropractic care can vary depending on the individual and their condition. Some people may feel immediate relief after their first appointment, while others may need several sessions before experiencing significant improvement. The chiropractor will work with you to develop a care plan that is tailored to your specific needs and goals.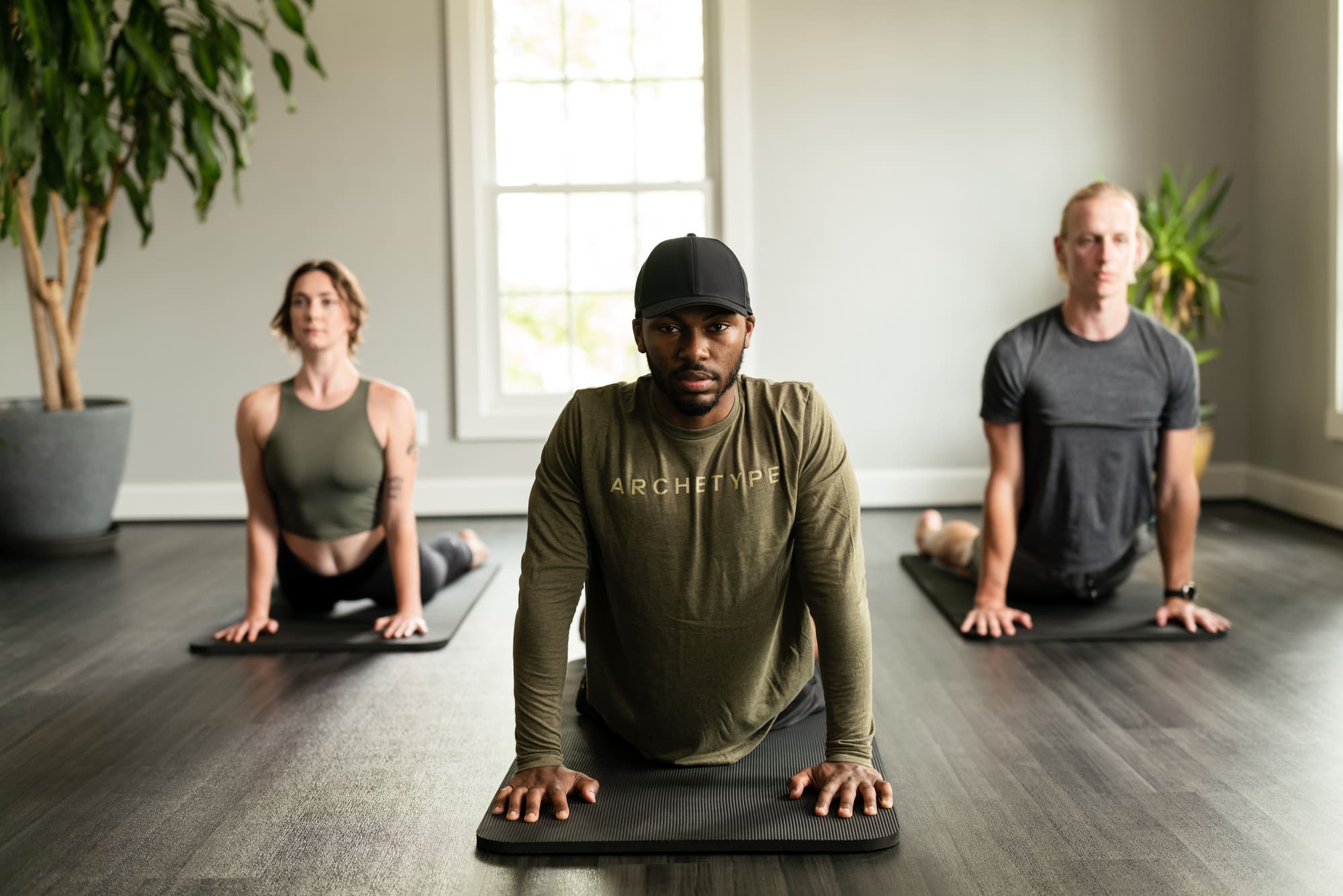 Join us
Ready to Optimize Your Health?
Say goodbye to aches, pains, and limitations, and hello to a stronger, healthier, and more capable you. Contact us today to schedule your consultation and take the first step towards a better you.