Accelerate Healing with Advanced Recovery Techniques
Archetype's Functional Training approach incorporates Recovery techniques, designed to help individuals of all fitness levels and ages recover faster and more effectively after workouts, injuries, or surgeries. Our experienced coaches and therapists use a range of evidence-based techniques such as massage, stretching, and foam rolling to improve mobility, reduce pain and inflammation, and speed up the healing process.
Whether you're a professional athlete or a weekend warrior, integrating Recovery techniques into your functional training routine can help you stay injury-free and perform at your best.
Holistic Approach to Wellness
At Archetype, we take a truly customer-centric approach to health, prioritizing our patients' needs, and working towards exceeding their expectations with high-quality services and personalized care. We believe in a holistic approach to wellness, integrating movement, nutrition, and mindfulness practices to support overall well-being.

We consider all aspects of a person's body when addressing health issues and work adjunct to conventional medicine by providing alternative treatments such as nutrition, exercise, meditation, and other mindfulness practices to empower individuals to take charge of their own health.
I can't recommend Archetype enough.  Results say it all---20+ years of back and neck pain resolved.  Dr. John and his team addressed my issues with multiple treatment modalities and taught me how to maintain the good progress we made.  If you are hurting, go see them!

I had chronic pain in my upper back for years.  Several doctors, therapists, & chiropractors without any relief until Archetype and Dr. John.  I'm grateful for their services and believe in what they do.

I cannot not love Archetype more!  I have been a patient for nearly 6 years and I am still so happy with my treatment and experiences.The whole staff is exemplary.  Dr. John takes time to listen and does what is best for me and my body.If you need a chiropractor (and so much more), you should contact John and the team at Archetype.

You might find answers to your questions below
What is Recovery?
Recovery is offered by Archetype as part of a natural healthcare plan that focuses on helping individuals improve their recovery time after physical activity, injury, or surgery. It combines various techniques such as stretching, foam rolling, and massage to promote healing and reduce inflammation.
Who can benefit from Recovery?
Anyone who wants to improve their physical performance, reduce muscle soreness, or recover from an injury can benefit from Recovery. It's also suitable for athletes or individuals who engage in regular physical activity.
How long is a Recovery session?
The duration of a Recovery session may vary depending on the individual's needs and goals. Typically, sessions can range from 30 minutes to one hour.
Is Recovery painful?
Recovery techniques such as foam rolling and massage may cause some discomfort, especially if the muscles are tight or sore. However, the therapist will adjust the pressure to ensure that the session remains within the individual's comfort level.
How often should I schedule a Recovery session?
The frequency of Recovery sessions depends on the individual's needs and goals. Some individuals may benefit from weekly sessions, while others may need more frequent sessions if they're recovering from an injury or engaging in intense physical activity. The therapist can provide personalized recommendations based on the individual's needs.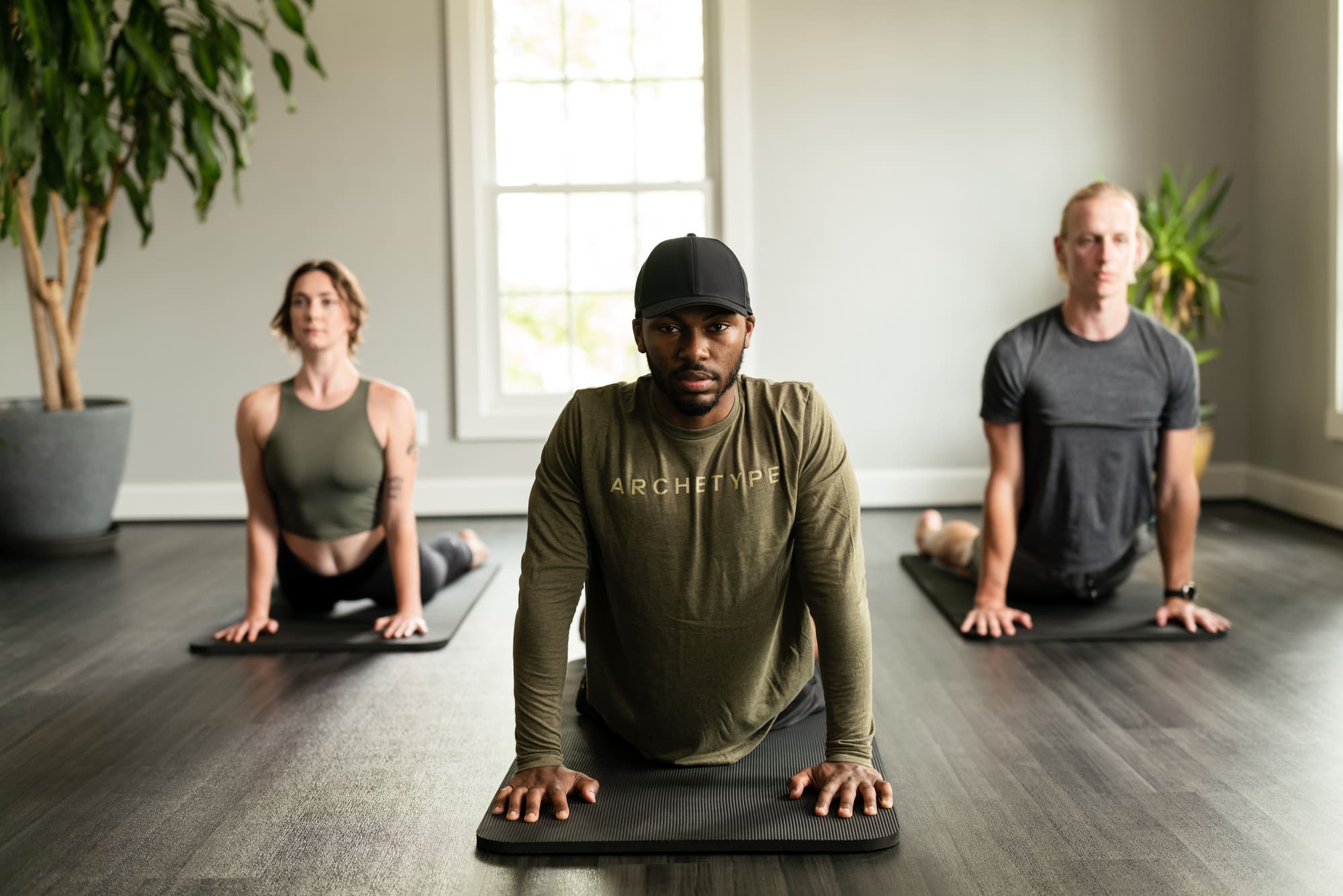 Join us
Ready to Optimize Your Health?
Say goodbye to aches, pains, and limitations, and hello to a stronger, healthier, and more capable you. Contact us today to schedule your consultation and take the first step towards a better you.